Overview
Bemobi is a pioneering technology company in the development of solutions, acting in partnership with players from big industries. We offer an innovative broad portfolio that encompasses the sale of services of (i) subscription to apps and games in an "All You Can Eat" model, (ii) voice messages services through apps and/or integrated with SMS/WhatsApp systems, (iii) call anti-spam solutions and a series of microcredit service modalities such as (iv) balance advance for prepaid mobile users, (v) data packages advance and (vi) and call advance.
We also offer to large corporations automated platforms for managing sales campaigns and offers, digital sales channels and digital payments solutions, directly contributing to the growth of these companies.
More recently, we started to offer data analysis solutions for credit and fraud risk detection, using the information captured through our partnerships with telecommunications operators, financial institutions and retail companies, promoting the financial inclusion of millions of people.
Founded in 2009 in Brazil as an independent company, Bemobi has its services integrated to 94 mobile phone carriers around the world and 7 fintechs, marketplaces and wallets partnerships since we started to expand to such segments. We are already present in 47 countries, addressing a market of more than 2.6 billion potential users.
We work on a B2B2C (Business-To-Business-To-Consumer) white-label model, as we offer our services to a company that in turn offers them to end customers maintaining the visual identity of its brands, which guarantees our accelerated and sustainable growth as observed in recent years.
On September 30, 2022, we kept an average of 35.5 million subscriptions paid by users and 38.8 million subscriptions paid by carriers in the wholesale model (bundle) of our application services, game and communication, in addition to having performed more than 290 million transactions in microfinance and R$ 5.5 billion in digital payment in the last 12 months.
These achievements would not be possible without one of our main competencies: selling through digital channels. We use the power of our proprietary platform Loop to orchestrate the distribution of these services, always with the support of our commercial partners who share with us access to their customer relationship systems.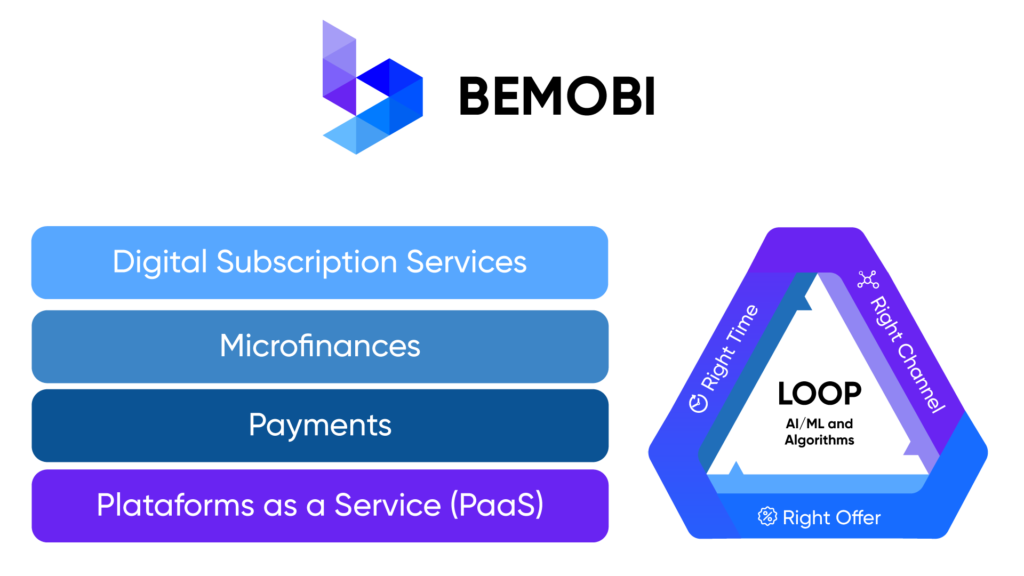 Once the platform was implemented, we started to capture relevant information about the behavior and interest of these users. We apply this information to the use of algorithms and artificial intelligence resources to create an engagement engine leading people to the most appropriate (personalized) offer, where they need it (best channel) and at the right time, creating an acquisition channel of new users of our services in a scalable way and with low operational cost.